Thanksgiving Traditions (+Recipes)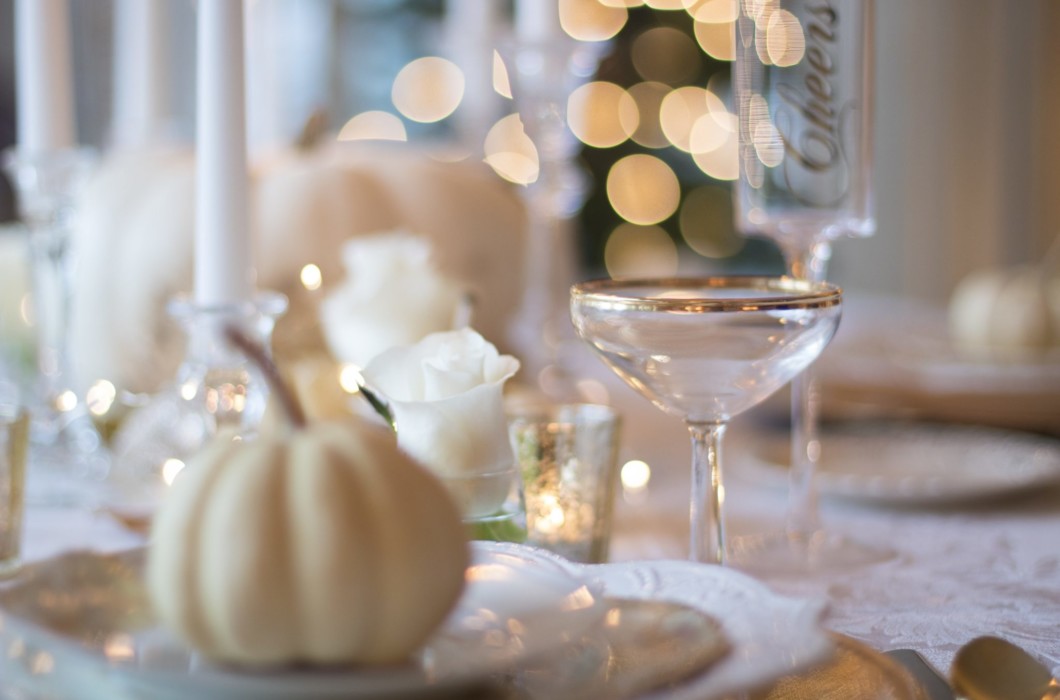 Growing up, I used to call Thanksgiving "Turkey Day" because it only came once a year in November and we always did turkey projects in elementary school. (Who remembers this?!)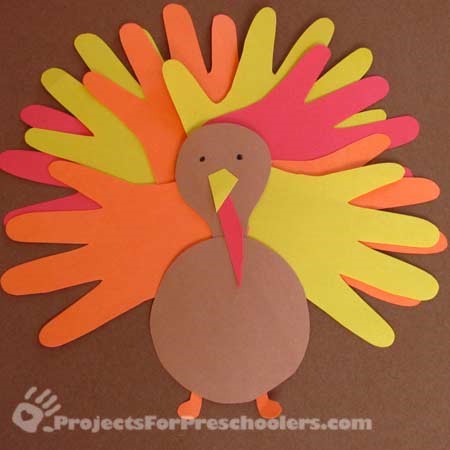 But what exactly is Thanksgiving?
According to Google, Thanksgiving is "an annual national holiday marked by religious observance and a traditional meal including turkey. The holiday commemorates a harvest festival celebrated by the pilgrims in 1621 and is held in the US on the fourth Thursday in November."
As an adult, "Turkey Day" in my household means turning our kitchen into a culinary war zone. Recipes are everywhere, precious counter top space is marked off with invisible tape, pots and pans stacked a mile high in the sink and there's almost never enough space (or time) in the oven. But in between all this culinary madness are endless laughs and storytelling with great company.
The beauty of Thanksgiving isn't limited to celebrating the famous turkey with a big dinner. The beauty lies in the various traditions shared with each other. Whether it's sharing favorite recipes, choosing to bake a ham instead of a turkey, watching the Macy parade, playing/watching football games or planning Black Friday routes, they are all what makes each Thanksgiving unique to you.
The HorizonView staff would like to share some our own traditions with you, as well as some tips for the big day and other fun facts. We wish you all a great Thanksgiving full of joy, laughter and great quality time with loved ones!
– Adriana Ho, MS, RDN, CD
Registered Dietitian
To read more blog posts written by Adriana, click here.
In the Kitchen
Lighten Up! Tips and tricks to lighten up the dishes without compromising flavor.
Use plenty of fresh and dried herbs to bring out the natural flavors in the dishes.
Refrigerate and skim off the fat of meat drippings before making gravy.
When making stuffing, replace some of the bread and bulk it up with vegetables such as onions, celery, mushrooms and garlic. It's a two-in-one with more flavor without the carb-load!
When making potato dishes, replace some (or all) with riced cauliflower, sliced rutabaga or daikon radishes.
Try blended/whipped cottage cheese or plain full fat Greek yogurt to make dishes creamier with less fat
All-time Favorite Recipes – click on the links for recipes and more information 
(Note: Some links will go to a separate blog post for the full recipe and directions)
Adriana's Picks:
At the Table
How to Avoid the Turkey Waddle
Every Thanksgiving, it's been estimated over 3,000 calories will be consumed that day. With all the dishes that only come around once a year, it's hard to skip on anything! So how do you enjoy the meal without doing the turkey waddle afterwards?
Fuel the day. Try not to save all your calories for one big meal. If you are ravenous before the meal, you are more likely to pile your plate high and over eat. Have lighter meals throughout the day to offset the hunger without sacrificing your appetite.
Dip to taste. Taste testing is crucial in cooking, but don't make a meal out of the tasting! Dip a small spoon or use just the fork tip to sample.
Downsize. Use smaller plates, utensils and serving ware to help control portions. It's amazing how well optical illusions work on our brains!
Sharing is caring. Ask if someone wants to share that biscuit or dessert with you. This will help you satisfy your craving without the over indulgence.
No thanks! It's okay to say "No thank you" if you're not crazy about the dish. You don't have to eat everything.
Be realistic. If your health goals include weight loss, aim for maintaining your weight during this time instead. Take some pressure off yourself so you can still enjoy all the great flavors
Beyond the Meal
Favorite Staff Traditions
The Baker's Traditions (Dr. Baker & Mary):

 Long walks with family after dinner, but before dessert!
 Watching "Miracle on 34th Street" on Thanksgiving night
Mr. Goody, their Elf-on-the-Shelf, magically appears and leaves candy canes for everyone in the house 😊

Adriana's Tradition

Watching the Apple Cup (UW vs WSU) – Go Cougs!
Fun facts about Thanksgiving:
America goes through on average 690 million pounds of turkey each Thanksgiving, which is about 2 pounds per person.
Think you can out trot a turkey? Wild turkeys can fly short distances up to 55mph and run up to 20mph.
Some turkey trot races will give participants frozen turkeys to take home (To find a turkey trot near you, visit https://www.active.com/turkey-trots)
Butterball Turkeys has a "Turkey Talk" help line; they answer almost 100,000 calls per season! They also introduced 24-hour texting line last year.
Don't blame the turkey for your napping! (Turkeys contain the amino acid tryptophan, which produces the sleepy brain chemicals serotonin and melatonin. However, they contain the same amounts as any other meats. Chances are, it's the cornucopia of carb-heavy dishes we all love that makes the couch the most popular place.)
About 50 million pumpkin pies are consumed on Thanksgiving!5 In 2016, 36% favored pumpkin pie as their Thanksgiving favorite, followed by pecan (16%) and apple pie(15%).
Frozen meals were launched in 1953 due to an accidental order of 260 tons of turkey. Gerry Thomas' solution was filling aluminum trays with turkey and other traditional sides; each of those trays were sold for 98 cents.
Detroit Lions (hosting Chicago Bears) and Dallas Cowboys (hosting Washington Redskins) always play on Thanksgiving (Falcons vs Saints are the 3rd featured game this year)
In 2017, American consumers spent $19.62 billion online in 5 days (Thanksgiving Day through Cyber Monday).
Fact sources: