Nutrition & Micronutrient Supplements
HorizonView Health is partnering with Celebrate Vitamins to offer patients the highest quality supplements available. Three servings per day provide 100% or more of the Recommended Daily Intake (RDI) of 20 vitamins and minerals and their high protein and low net carb profile allows for the oxidation of endogenous stores of body fat while protecting lean body mass.
If selected as an option, Meal Replacement products provide 24-27 grams of high-quality protein per serving. They have a PDCAA score of 100 out of 100, which means they are a complete protein. One serving contains 6-7 grams of fiber for only 140-180 calories and net carbs range from 2-10 grams depending upon the type of product and flavor.
HorizonView Health utilizes Celebrate Vitamins' nutritional products to create a medically supervised program that focuses on low net carbs and high-quality protein to provide steady, safe and sustainable weight loss. Supplements include shakes, bars, soups and a variety of delicious snacks.
Although patients are initially encouraged to take advantage of these products during the first two weeks of their weight loss program, use is optional and can be discussed with their Nutritionist. Healthy meal plans will be individualized for patients based on labs, diagnostics, Doctor recommendation and personal preference.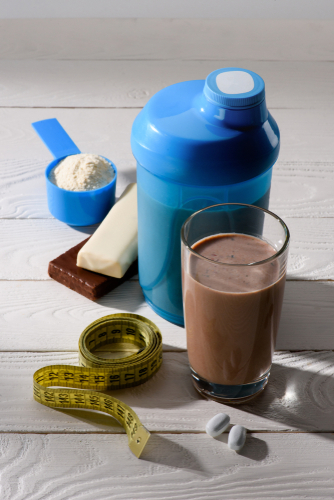 Quality Nutritional Supplements