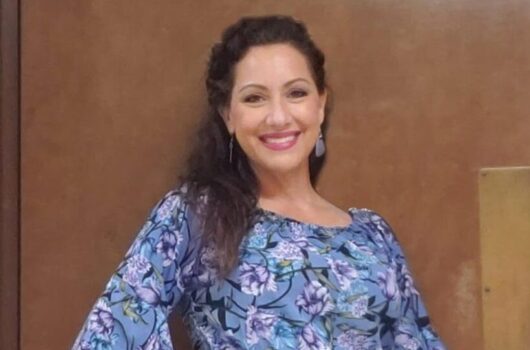 Hi! My name is Lisa and I am a certified Yoga, Pilates, Barre, Bootcamp, Bodyworks, and Aquafit instructor. In addition, I perform as an opera singer and sometimes contortionist with a local performance troupe and have also catered weddings and other events. This is my testimonial in support of Dr. Baker and his amazing staff at HorizonView Health and the efficacy of the 14-week weight loss program I was blessed to have been introduced to.
Despite my zest for a full and creative life, I had been feeling really crummy for a number of years, mostly physically and emotionally. I had gained nearly 30 pounds when menopause hit like a Mac truck. 30 pounds may not seem like a lot, but on my 5'2″ short-waisted frame, it made me really unhappy with my appearance.  I had been wanting, NEEDING help to get back on the right track in order to feel like myself again.
Per my friend's referral, I started on Dr. Baker's medical weight loss program back in the beginning of May.  I can't express enough how amazing all of the staff at HorizonView Medical in Puyallup were during the entire 14 week program and beyond! I learned about nutrition and the importance of counting macros- (grams of protein, carbs, fats and fiber) to give my body what it needed to function optimally while still shedding pounds. Getting more disciplined with proper hydration was huge too. Since I already cooked fresh most of the time and I like variety in my diet, my micros had always been good (vitamins and minerals, enzymes and pre/pro-biotics, etc.), but the game changer for me was having accountability with Dr. Bruce Baker and his team of nurses, nutritionists, coaches, counselors, and front office staff. They are always so kind and supportive! I didn't anticipate how much that would mean to me.
The biggest return for me was what I learned about myself. I had 51 years of habits regarding my relationship to food that needed to be addressed.  I learned to be consistent in making my own meal plans with foods I love and with the team's guidance, it worked! The weight came off steadily and I definitely feel like my positive, confident and energetic self again. I lost 25 pounds and all of it was adipose tissue. I retained all my lean muscle and my Dexa scan showed that my body fat went down by 8% plus my waist was down 4.5 inches… A big feat for me! I put a lot of work into this but the outcome is so worth it. I was diligent about tracking my macro intake and calories in and calories out.  I found long walks were great for my joints and helped with my fat burn while getting in small spurts of cardio and I also bumped up my exercise regimen to include HIIT style workouts. My final goal is to continue this lifestyle change indefinitely and feel like I physically represent the role I choose to fill in the health and wellness community. By doing so, I hope to further inspire those that I teach and those I meet in the future!