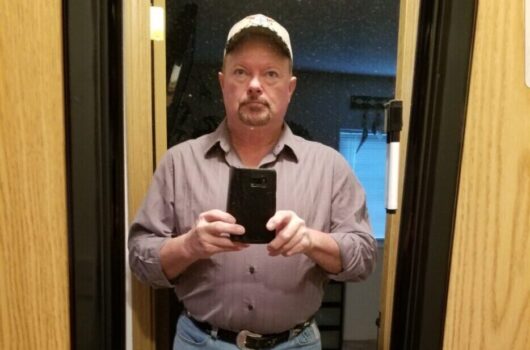 Well to say the least, I have always been a go getter and was into lifting weights and fitness early on. Now did I watch what I ate? Not at all. I had been on a "see food" diet all my life. I see it, I ate it. No big deal, right?!  My weight had been 210-213 for 35 years and in my head, I was still thinking I was 30 and nothing could stop me.  
Guess what? We get older and life does not always go as planned. My problem started with some foods that I reacted to. The next thing I know, I was gaining 5 pounds a week and it didn't stop till I gained 40 pounds. Just when I thought nothing else could go wrong my back went out. Three bulging disks pushing against the sciatic nerves down both legs. I was in so much pain, I could only walk with a walker. With rehab and pure determination, I was back to work in one year, but I was now at 285 pounds and felt miserable.  
That is when the bull headedness in me said, "That's it! This is not me!" I knew I was in trouble and needed help. First, I met with a sleep doctor who helped me increase my sleep from 2-3 hours per night to 5-6 hours per night. Then, he said I needed to lose some weight. He referred me to Dr. Bruce Baker at HorizonView Health, who offers a medical weight loss program in Puyallup.  
I have to say that the team at HorizonView Health are some of the nicest, friendliest, and most professional staff I have ever met. Even Jane, the receptionist at the front desk, makes you feel welcome.  
In the beginning of the 14-week program the team took time to get to know me and my habits. They did measurements, scans of my body for fat and muscle composition, tested my metabolic rate, and did weekly weigh–ins. Mary coached me on things to do to help with weight loss and Ali (the registered Dietitian) showed me how to calculate food choices and portion sizes. Mary also gave me tips on healthy foods she and Dr. Baker were eating.  
This was really helpful for meal planning. I work long hours so now I make meals ahead and freeze them. Each day I can grab from the freezer different things to eat when working. I also cook fresh things on my days off. I do a protein shake for breakfast every day instead of grabbing something high in carbs. All the healthy changes I've adopted have helped me get down to 223 pounds. I am down 62 pounds and my life and energy are through the roof. I am back to myself! I have got another 60 years to go at least.   
I just want to give a heartfelt thanks to Dr. Baker and all the staff at HorizonView Health.