March is National Nutrition Month!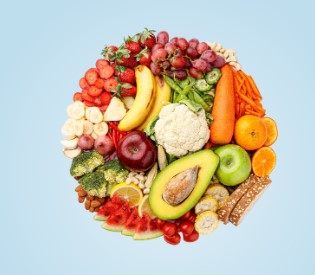 Why Medical Nutrition Therapy?
Medical Nutrition Therapy (MNT) is different than following a diet plan or just getting vague nutrition education. Most people know that they can go the route of buying a diet book on amazon or follow the next fad diet advertised by popular tik tok influencers, but does that work long term? The term Medical Nutrition Therapy was introduced in 1994 as an evidence-based process that focused on individualized nutrition interventions. The fact is that we are all different bodies with different life circumstances that can be challenges for following through with healthy nutrition habits. This is why meeting with a nutritionist who offers MNT can be more useful in not only applying a plan to your life, but also adhering to the behavior changes long term.
Diets have been around for decades. We are not at a loss for varying nutrition ideas, which is what sometimes leaves people feeling confused about what to do. We learn about the success of our friend and are disappointed when we don't experience that same kind of success. This is because we are not the same and therefore the interventions might need to be different or applied from a different angle.
At Horizonview Health we offer personalized nutrition. We recognize that it isn't just a one-size- fits-all approach. There is so much value in the conversation around food and how it fits into one's unique life. We also know that current food habits can be tied back to habits and experiences from our past and therefore having dialogue around that can be a puzzle piece in knowing how to approach food in the present.
When you come in to Horizonview Health to meet with a nutritionist, there will be a comprehensive nutrition assessment where we get to know you, your health history, your current health concerns, and your goals so that specific nutrition interventions can be discussed to create a well-rounded care plan. However, it is the follow up visits where the nutritionist is able to support the lifestyle changes so that the habits can be followed long term. We focus on lifestyle behavior changes rather than short term diet fixes.
Because we offer nutrition THERAPY, behavior changes don't just happen in one to three sessions, but rather it is the ongoing accountability and monitoring where patients see the most changes. You may find lots of social media influencers advertising themselves as nutritionists, but MNT can only be provided by a qualified dietician or certified nutritionist which is what we have here at Horizonview Health. While we do offer a 14-week medical weight loss program here at Horizonview, our nutritionists will often recommend continued check-ins beyond that time to reinforce long term habits. The duration of MNT varies for each individual person and their goals and progress. Our nutritionists will work with you to come up with a plan that makes the most sense for each individual person.