Don't Get Spooked This Halloween!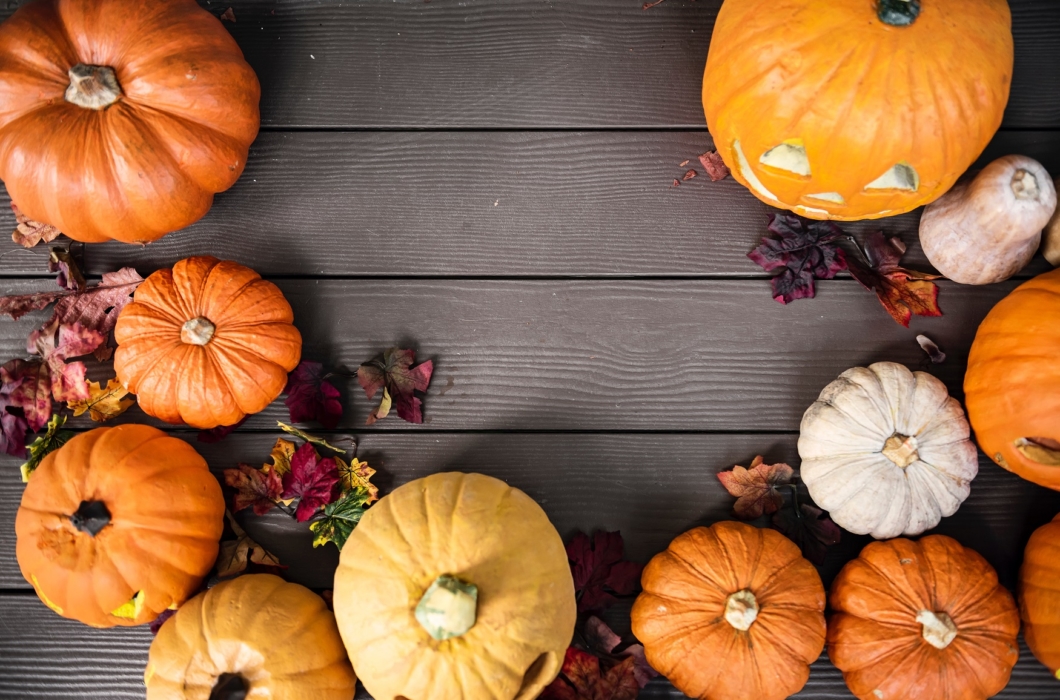 Halloween is one of the most popular and beloved holidays, suitable for all ages and creatures (pets included). It is the one time of the year to dress up in elaborate costumes, go trick-o-treating, watch scary movies and visit the best haunted houses. But regardless of why you love this holiday, don't get spooked for the wrong reasons! Below are some nice tricks and treat alternatives (modified from American Heart Association) to keep you healthy and safe through this spook-tacular holiday.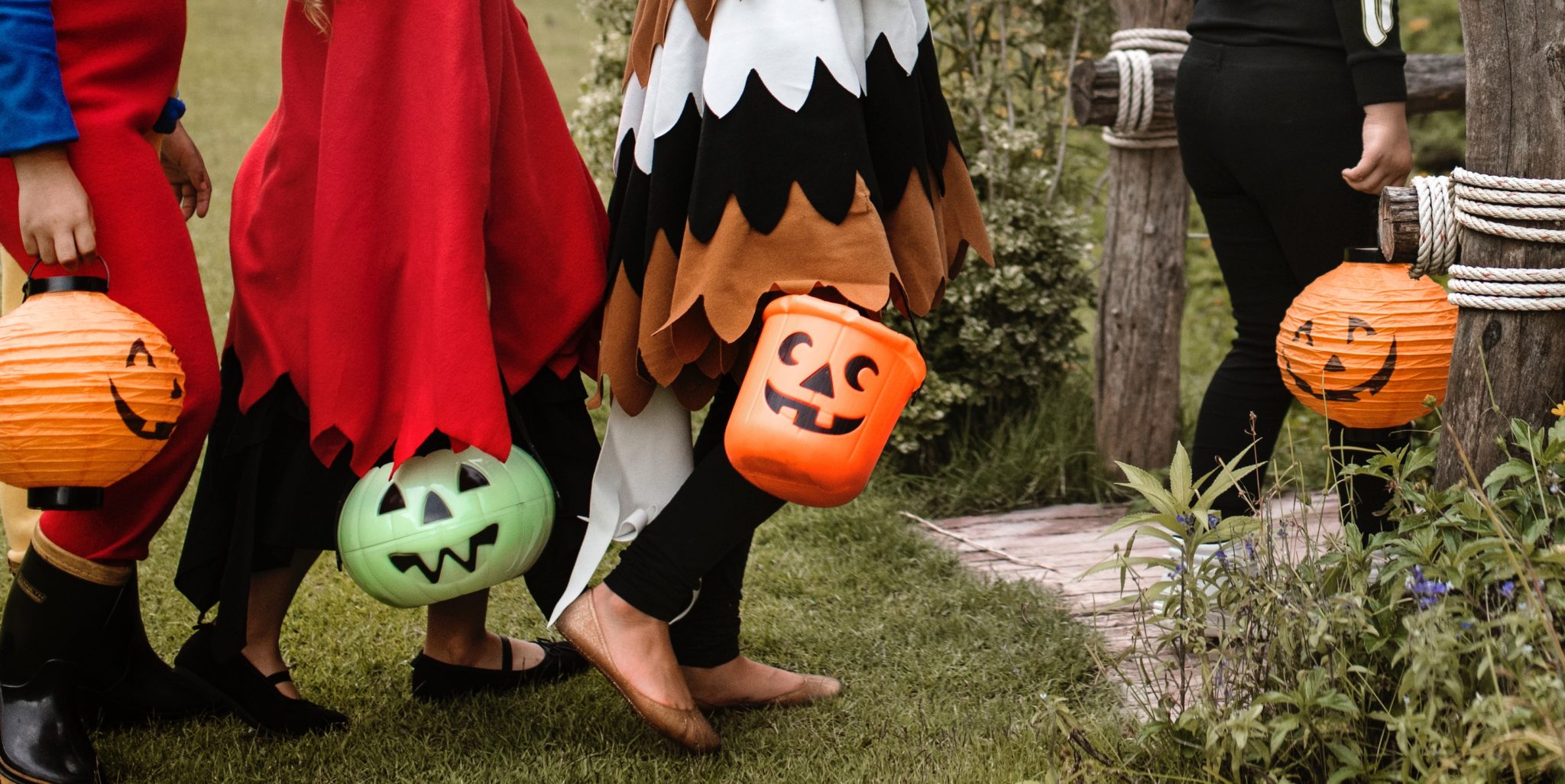 For the trick-o-treaters and thrill-seekers:
Fill up first! By having a healthy meal before going out to trick-o-treat, it will help reduce your child's temptation to snack throughout the night or overindulging in sweets.
The smaller, the better. Provide your children with smaller containers for the candy collecting and encourage little ones to take only one piece from each house. This way, they can visit more houses and have enough room for all the visits!

To make smaller containers more appealing, let your child decorate their containers beforehand as a fun start to the evening.

Keep moving. Stay active by walking to each house instead of driving. Make a game out of the evening, such as setting a goal of how many houses to visit or who can get to the next house the quickest (and safest) way possible. Be sure to bring water, a flashlight and wear comfortable walking shoes!
Stay warm. Fall season comes with a drop in nightly temperatures. Dress in warm layers underneath costumes so you can last through the night outdoors!
Look before you eat. Screen through your child's collected treats for any expired goods or questionable items before consuming. Be aware of any unlabeled items, especially if there are food allergies.
Be seen. As our days get darker sooner, be sure to walk in well-lit streets and be visible at all times. Use glow sticks, flashlights, reflectors, head lamps and/or wear glow-in-the dark apparel so drivers can see you.
Stay together. Walk in groups and make sure little ones are well-supervised while roaming the neighborhoods throughout the night. 
 For the Party Host (and attendees):
Dress it up. Dress up healthy snacks and drinks with a Halloween theme to make them more appealing and enjoyable to eat.

Place your favorite low-calorie drinks in a clear plastic cup with a fun ghost/goblin/Frankenstein drawing
Some crafty food ideas are witches' brooms, frozen banana mummies and a vegetable skeleton!
Stay on your feet. Set up some fun-themed games that keeps everyone moving like charades, a scary movie challenge (i.e. for every scream, do 3 jumping jacks) or host a dance party. (Don't forget about Thriller!) 
 For the Home Base
Don't buy ahead. Resist the temptations of breaking open the treats reserved for the trick-o-treaters. Save buying the treats until a few days before; it's less time you have the candy in the house!
Protect your treats. Hand out one treat per trick-o-treater instead of letting them grab out of the bowl. If you have a variety, ask which one they would prefer. This will help you avoid running out early on and stay well stocked for the whole night.
Be that Be that house that gives a different kind of treat! Some ideas are:

Glow sticks
Temporary tattoos or stickers
Bubbles
Bouncy balls or other small toys
 For the Day After
Strike a deal. Let your child keep a certain number amount of their sweets, so they can still enjoy some of their favorites without the excessive amounts of sugar. Set some parameters, such as having one treat per day or each time they want a treat pair it with some fruits/veggies.
Trade it in. Offer your kids a fun trade for their candy! Trade their candy for a certain amount of "tokens" or small amount of money that can go towards a day at the zoo or towards a toy on their wish-list.
Buy-Back Programs. Many local businesses (mainly dentists) are offering to buy the candy in exchange for cash. It's a win-win to have some cash and healthier teeth!
Donate it. Donate your leftover individually-wrapped treats to a foodbank or an upcoming holiday fundraiser that creates care packages for troops overseas.
We wish you all a wand-erful and fang-tastic Halloween!
Adriana Ho, MS, RDN, CD
Registered Dietitian
To read more blog posts written by Adriana, click here.