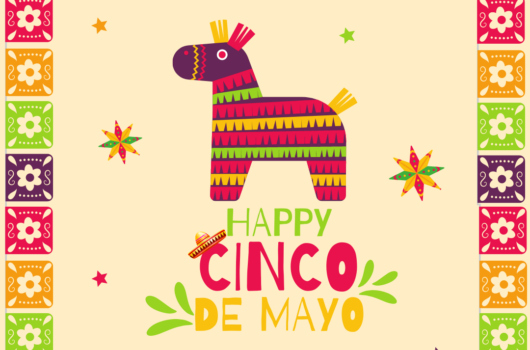 Super Simple, Healthy Mexican Cottage Cheese Salad by Dana R.
I don't usually make salads with iceberg lettuce since there is so much more nutritional value to be had from other lettuces and greens, but there is something about the hydrating crunch from the iceberg lettuce in this salad. I stumbled across this salad combo years ago and I don't remember where it came from, but this combination stuck with me as being one of my favorite salads. The saltiness of the cottage cheese combined with the freshness of the vegetables is so delicious.  It's a good salad to add on Cinco de Mayo as it gives that TexMex flavor, is super refreshing, super simple, and high in protein and veggies. This is easy to make for a single serving or for a large gathering of multiple eaters.
Enjoy!
In health,
Dana
1 head of Iceberg lettuce, chopped.
1 can of low sodium black beans, drained and rinsed.
Fresh tomatoes – you choose your favorite. I like Roma or On the Vine Tomatoes.
Red Onion, chopped
Yellow or Orange Bell Pepper, chopped. Aim for color here. You've already used red and green.
Cilantro, chopped.
Top the salad with quality organic cottage cheese.
Sprinkle on some paprika, cumin and garlic powder. No need to add salt as cottage cheese is already salty.
Add protein of choice such as lean ground taco beef or turkey. Feel free to dip in or crunch a few of your favorite whole grain tortilla chips on top for a bit of crunch. If you desire to avoid the temptation of the chips, sprinkle some slivered almonds on top.
Mini Sweet Pepper Nachos by Ali C.
1.5lbs mini sweet peppers – washed and sliced lengthwise.
2 cups prepared taco meat of choice – shredded chicken, extra lean ground beef or bison cooked with taco seasoning and sliced onions.
1 can of black beans – rinsed and drained.
1 can black olives sliced.
1 cup shredded low fat mozzarella cheese.
Prepare the meat in a skillet with taco seasoning and add in the drained and rinsed beans, heat through. Line the baking sheet with sliced peppers facing up and add the meat and bean toppings evenly. Top with black olives and mozzarella cheese and any other vegetable toppings you like on your nachos. Bake at 350 degrees for 10 mins or until the cheese is melted.
Add toppings:
Sliced avocado or guacamole.
Fat free Greek yogurt for sour cream.
Salsa or pico de gallo or fresh tomatoes.
Note:
These can also be made with cauliflower florets (which need about 20 mins in the oven), or you prefer chips or want to do ½ and ½ I recommend these ones because they are made with anti-inflammatory avocado oil. The better option is always the veggies though! I also love this salsa, both items available at Costco.
Cinnamon Chia Pudding, Ali C.
2 tbsp chia seeds.
2 tbsp sweetener (I like monk fruit granulated sweetener).
½ tsp cinnamon.
½ tsp vanilla.
¾ cup almond milk.
Whisk together in a bowl for 2 min or shake in a jar until the seeds begin to suspend in the liquid, otherwise they will gather in a clump at the bottom. Refrigerate for 3 hours or overnight.
Top with crumbled churro chips if desired.
Chia seeds are an excellent superfood. They provide omega 3 fatty acids, which are anti-inflammatory and help raise good HDL cholesterol. They also provide 11g fiber per serving, which improves digestion and helps lower LDL cholesterol.
These chips are made with minimal whole food ingredients, including avocado oil which is anti-inflammatory. They are slightly sweetened with coconut sugar.