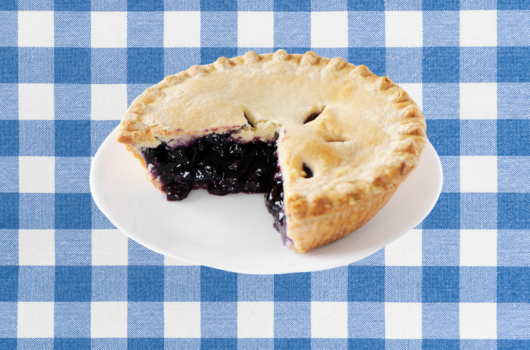 Blueberry Pie
Crust: 
1 cup oat flour
1 cup almond flour
1 tbsp tapioca flour
1/4 cup monk fruit sugar
1/4 tsp salt
1/4 cup coconut oil, melted
1 large egg
1/2 tsp vanilla extract
Make the crust by combining all ingredients until a dough forms, then roll between two pieces of parchment paper. Grease your pie pan well with coconut oil. Shape the crust into the base of the pan. Poke a few holes in the dough with a fork. Refrigerate for 20 minutes. Bake at 350 degrees for 10 minutes.
Filling:
1 + 2/3 cup frozen organic blueberries
2 tbsp tapioca flour
Zest of one lemon
Pinch of salt
1 tbsp lemon juice
2 tbsp maple syrup
1/4 cup unsweetened applesauce
1 tsp vanilla extract
In a large bowl mix all filling ingredients except the blueberries. After batter forms, add in the blueberries and mix gently until combined. Pour blueberry batter into the pre-baked pie crust. Bake at 350 degrees for 30 minutes.
Serve with a dollop of tangy non-fat Greek yogurt for added protein. Last but not least, enjoy this macronutrient balanced, GI friendly, and antioxidant rich treat!
Recipe by Alexandra Cameron, CN, adapted from @simplesuebakery