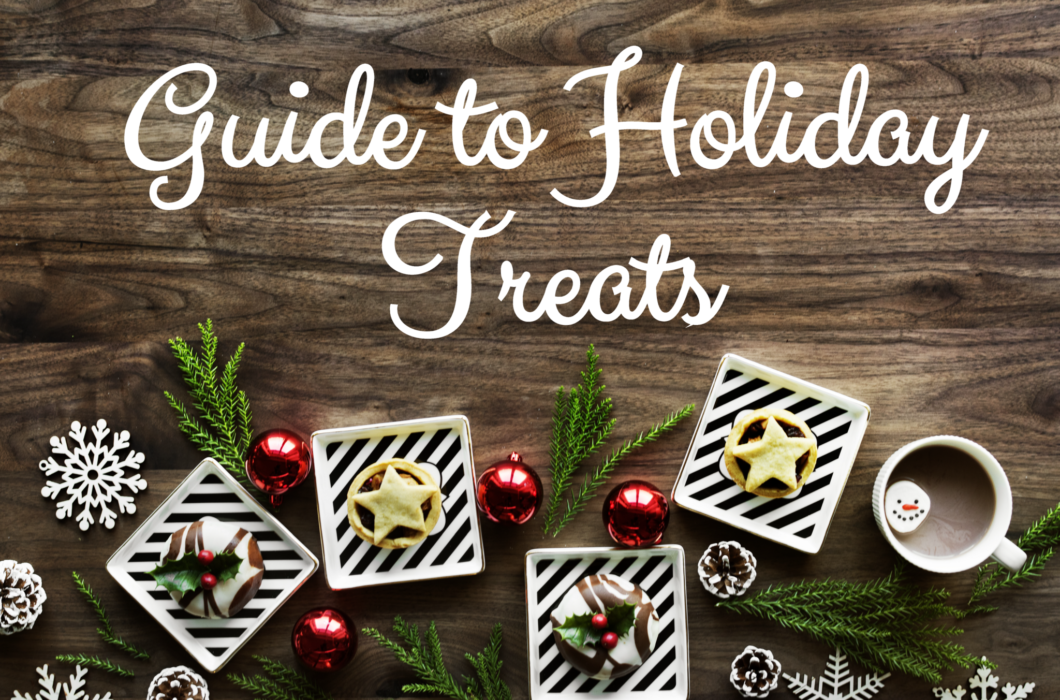 The holiday season is personally my favorite time of the year. I love walking around to see all the house light displays in the city, decorating the tree while reminiscing over the growing ornament collection and baking cookies to give away. There's just something magical about this time of the year and the extra cheer that brings everyone together! But while we may love the white elephant at holiday party gift exchange, not everyone adores the other elephant in the room, namely the delectable, high calorie treats…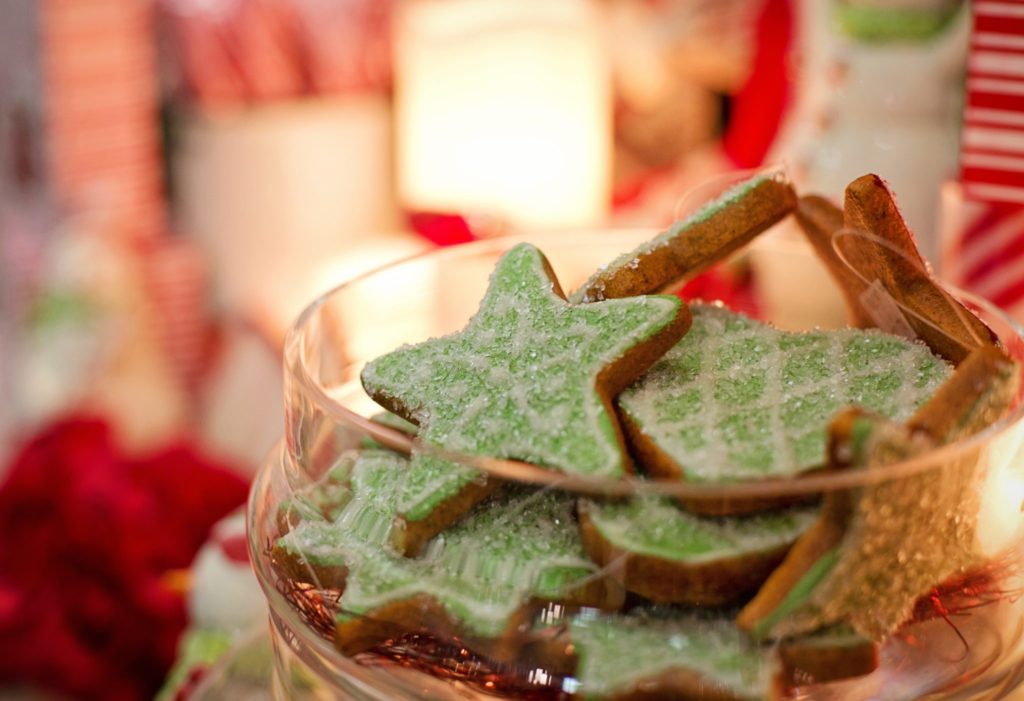 Have no fear! We're here to reassure you that holidays can still be full of joy and you will be able to enjoy your favorite treats without the side of guilt. Don't let the fear of sabotaging your health goals dictate how you will spend the season. Whether it's finding new ways to navigate the break room at work or avoid becoming the Grinch because you've sworn off Christmas cookies, we've got you covered.
Here are our tips for enjoying the rest of the year while staying on track with your health goals!
Be kind to yourself (and be realistic). Shift your focus to maintaining your weight throughout the month rather than continuing to lose.
Don't skip meals! This sets you up for poor food choices and overeating later on due to out-of-control hunger.
Pre-snack before the event. Before the event, eat a high protein snack or light meal to avoid feeling ravenous or starving when you arrive. A good example would be a protein shake, protein bar, or Greek yogurt.
Be selective. Upon arrival, survey your food and beverage options. Choose a smaller plate and select your favorites that you don't get throughout the year. Fill up the rest of your plate with vegetables. Once you have your plate, stay away from the food table. Out of sight out of mind!
–    This also applies at home! Keep some of the treats you truly enjoy and donate the rest to a food bank, shelter and/or fundraising auction. Sharing is caring!
Learn to say "No thank you". You don't have to eat everything!
Make a point of eating only while sitting. Sitting allows you to focus more on enjoying the food in a mindful manner and be satisfied while eating a smaller portion. Be attentive while eating and minimize distractions.
Be careful with alcohol. Alcohol can reduce our inhibitions and allow us to overeat. Alcohol also has calories which can add up quickly. Always remember not to drink on an empty stomach – eat a meal first! Try having a glass of water between alcoholic beverages and limit consumption.
Bring your own healthy dish to a party. Bring enough to share with others!
Create healthier versions of common holiday foods

Skim some of the fat off refrigerated meat drippings before making gravy.
Reduce some bread used in stuffing. Substitute with veggies such as onions, celery and garlic
Use cauliflower, rutabaga or daikon radishes instead of potatoes in dishes
Make pies without the crust – parfait style is elegant and simple!
Try blended/ whipped cottage cheese or plain full fat Greek yogurt to make dishes creamy
Eat before doing any shopping for gifts or groceries. Shopping with a full stomach will help you prevent you from buying extra foods you do not need and help curb temptations.
Be crafty with gifts! Make non-food gifts to give instead of baking. Suggestions – ornaments, soaps, house decorations, candles, wreaths, bracelets, scarves, cards, etc.
Schedule time for exercise. Whether it's a hike, a festive fun run/walk, or even a brisk walk, all the steps count! Dancing with music is also a great exercise while at a party!
Plan group activities that do not revolve around food. Volunteer, play board games or bundle up and take evening walks to see the neighborhood decorations. Traditional caroling is always an option too! 
Remember that gatherings and holidays are not about food. Focus on family, friends, laughter, and good cheer!
It's okay if you slip. Take some time to reflect, learn how to prevent them in the future, and move on!
The American Heart Association also published a wonderful guide on healthy holiday eating that you can download for FREE! Click on the link to download: AHA Holiday Healthy Eating Guide 2017
I wish you all a great healthy holiday season!
Adriana Ho, MS, RDN, CD
Registered Dietitian & Marketing Coordinator
To read more blog posts written by Adriana, click here.