Day Adventure at the Farmers' Market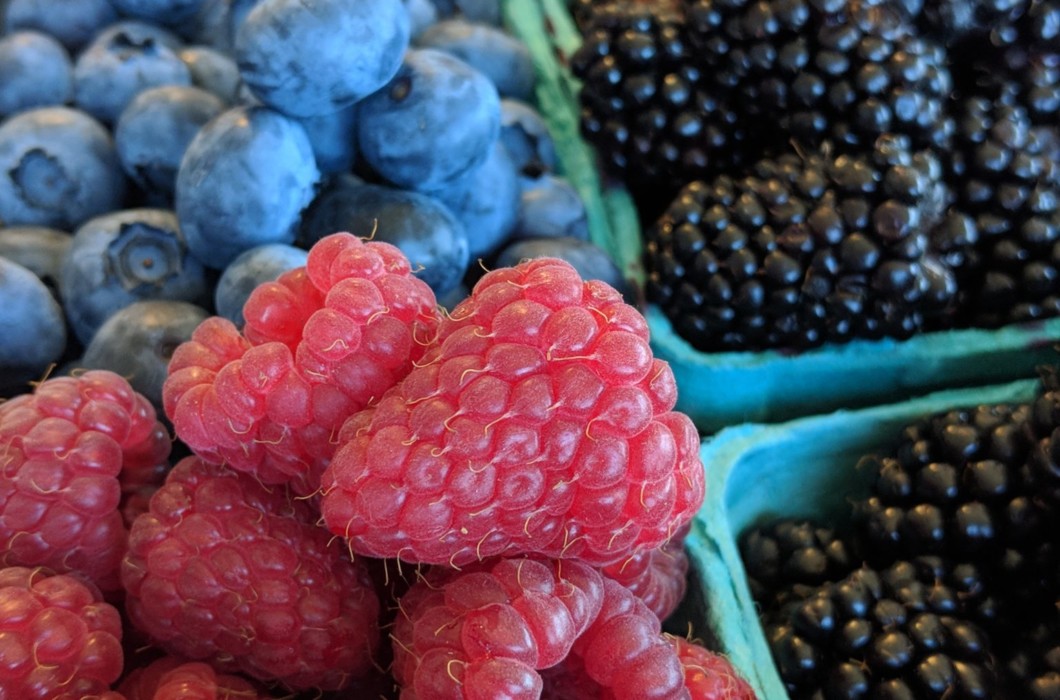 A day at a local farmers' market is one of my favorite summer highlights, and you can almost always find me walking through one each weekend. I love these markets because they not only support local businesses, but they also showcase the amazing produce Washington can produce during these months.
The vibrant colors are not only pleasing to the eye, but also pleasing to the body.  Dietitians often talk about eating the rainbow – and no, we aren't talking about Skittles. We're talking about the wide variety of nutrients each color provides, such as the dark rich blues and purples from berries that provides antioxidants, the vibrant orange in carrots that provides carotenoids (vitamin A), and many more. All of these nutrients work together in your body to keep the body healthy and prevent illnesses. To read about a personal experience in how the farmers' market changed her diet, please read Katie Baker's blog!
Farmers' market focuses on produce that are in season and grown locally. Eating produce in their own season ensures you the best flavors and the most nutrients available. You might have noticed if you tried having blueberries in the winter, they just aren't the same as the summer ones! They don't taste as sweet, their flavors are slightly off, and the color is not as vibrant.
Certain vegetables picked at their peak can taste surprisingly sweet! Green beans when eaten raw have a wonderful crunch and sweetness, same with orange bell peppers and young carrots. Certain tomato types such as sun golds, are my favorite because they are THAT sweet. (Trust me, the next time you see these small yellow gems, try them!)
Summer fruits are what I call nature's candy – blackberries will fall off their vine and stain your fingers at the slightest touch, raspberries almost melt in your mouth, and blueberries honestly tastes like candy. Don't forget the peaches and Rainier cherries, too!
An extra bonus is the price – I was able to pick up 2+ pounds of green beans, 2 bunches of small carrots and 3 large yellow squashes for $7.00! I also picked up a few cartons of berries for $2.50 each, which was plenty to last me throughout the week. Many stands will also have a sign like the one to the right. This sign means they accept WIC (Women, Infant, and Children) and Senior checks, which makes fresh local produce affordable for everyone.
Farmers' markets are so popular now, most cities have one of their own. They are often held in evenings or weekends, so everyone can go including the kids and pets! Click here to find a farmers' market in King County and Pierce County.
I've also included a chart down below of some popular produce that are in season this summer – the list is not comprehensive, but a great place to start!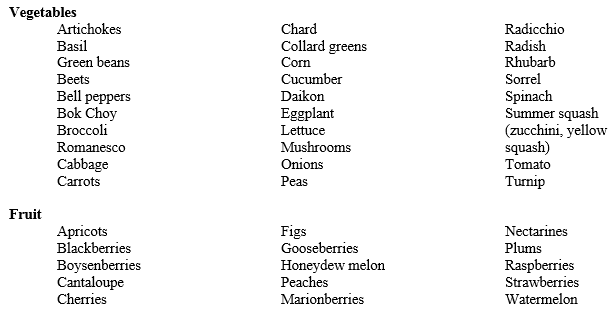 Sources: www.pugetsoundfresh.org, www.thespruceeats.com, www.seasonablecornucopia.com
You might even find some surprises when you visit your local market, such as this delicious coffee popsicle from Seattle Pops at the Issaquah Farmer's Market.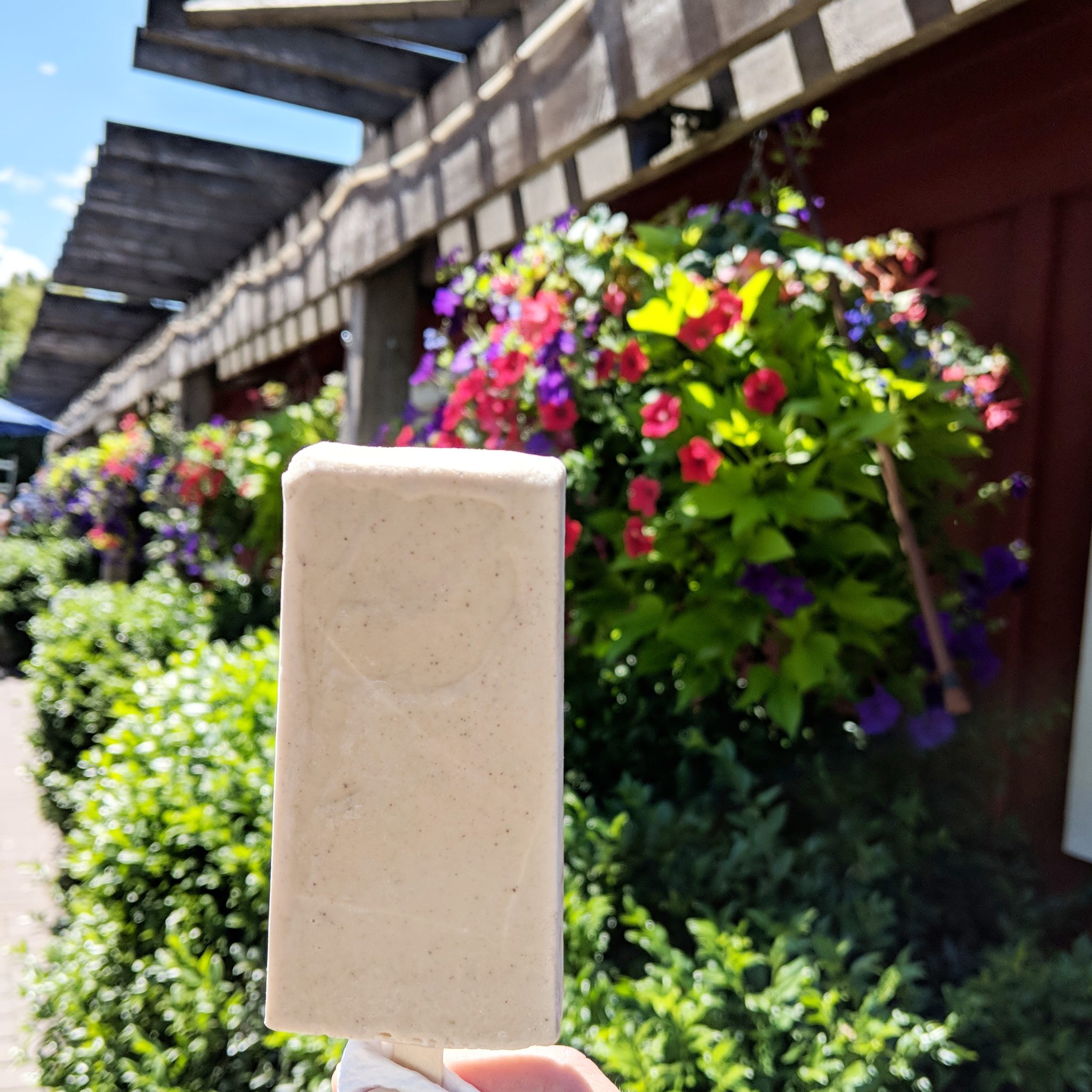 I hope you have the opportunity to visit your local farmers' market this summer, before it's too late and the ice cream melts!
Adriana Ho, MS, RDN, CD
Registered Dietitian