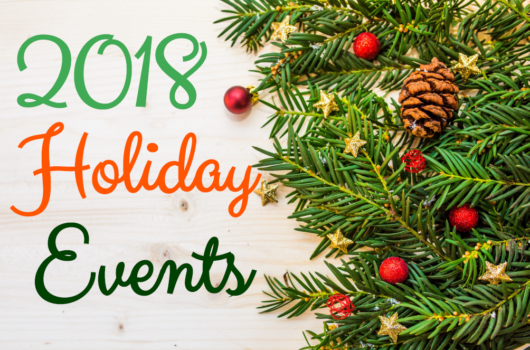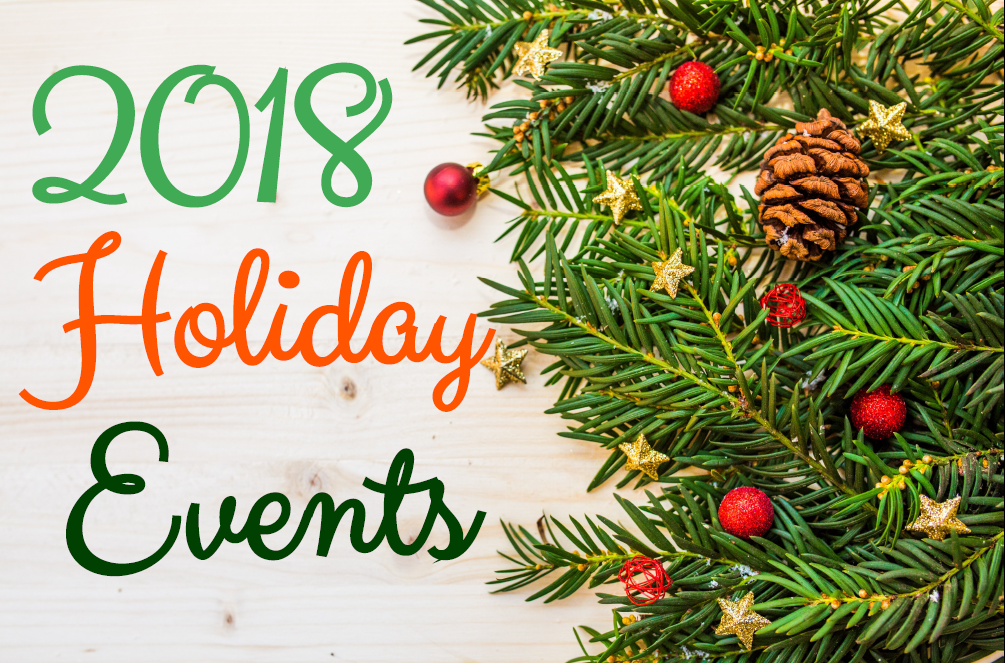 Enjoy the holiday festivities near you! See some of the highlighted upcoming events either for free or budget friendly joy down below.
You can also see a full complete list updated for 2018 here: https://www.soundsfunmom.com/2013/11/19/south-sound-holiday-events-2/
Jingle Bell Brunch || Saturday Dec. 1st 10am-11:30am | Pre-registration required: $15/adult, $12/child
Federal Way Community Center 876 South 333rd Street, Federal Way, WA 98003
TO REGISTER: https://parks.cityoffederalway.com/Recreation/Activities/ActivitiesCourseDetails.asp?aid=1908&cid=63898
Have breakfast with Santa Claus! Food, hot cocoa station, music available.
Normandy Park Winterfest || Saturday Dec. 1st | Ph. 206-818-6945
Manhattan Village 11:00am – 1:00pm 17847 1st Ave S, Normandy Park, WA 98148
Cookie Decorating at QFC
Santa, carolers and a school choir!
Normandy Park Towne Center 5:00pm – 6:30pm 19900 1st Ave S, Normandy Park, WA 98148
Arrival of Santa, arts & crafts, school choirs, prizes for children, hot beverages and SNOW! Meet Winterfest's emcees from KOMO TV!
 Kent Winterfest Holiday Celebration || Saturday Dec.1st 2pm-7pm
Kent Town Square Plaza 426 W Smith St. Kent, WA 98032| Ph. 253-852-5466
Free raffle with prizes for all ages
Donations needed: new toys, food and used eye glasses
2pm-4:30pm: Local music performances at Town Square Plaza
3pm: Holiday reading and face painting for kids at Kent Library
5pm: Tree and Park Lighting Ceremony at Town Square Plaza

See Santa arrive to light the Christmas tree with a synchronized musical light show
Free hot cider, hot chocolate and popcorn included!
Federal Way Holiday Tree Lighting || Saturday Dec.1st 4pm-5pm
Town Square Park 31600 Pete von Reichbauer Way South, Federal Way, WA 98003| Ph. 253-835-6900
Come see Santa and the Christmas tree lighting by the Mayor! Free music and activities to enjoy.
Santa Parade and Tree Lighting || Saturday Dec. 1st 4:30pm-5:30pm | Ph. 253-931-3043
Downtown Auburn – see road closures here:
A festive and fun children's parade, which is followed by community caroling and the lighting of the tree at City Hall with a spectacular synchronized light show.
Cookies with Mrs. Claus || Friday Dec. 6th 5:30pm-7pm
Federal Way Community Center 876 South 333rd Street, Federal Way, WA 98003| Ph. 253-835-6900
$3/ person          Pre-registration: https://parks.cityoffederalway.com/Recreation/Activities/ActivitiesCourseDetails.asp?aid=2747&cid=65895
Come decorate cookies and enjoy holiday activities!
 Destination Des Moines Holiday Tree Lighting || Friday Dec. 7th 6pm-7pm
Big Catch Plaza | Ph. 206-870-7675
22506 Marine View Dr. S. Suite 301, Des Moines, WA 98198  (John L Scott office)
Enjoy free hot cocoa and cookies, face painting, holiday music and get your photo taken with Santa!
Santa Breakfast || Saturday Dec. 8th 8:30am & 11:30am
Auburn Community & Events Center 910 9th Street Southeast, Auburn, WA 98001| Ph. 253-931-3043
$7-9/ child, $8-10/ adult – Call phone number for tickets
A chance for your little one to tell Santa exactly what's on his/her list! You'll enjoy a yummy pancake breakfast and great entertainment.
Vote for Your Favorite Gingerbread House (Auburn) || Nov. 29th – Dec 10th
Auburn Community & Events Center 910 9th Street Southeast, Auburn, WA 98001 | Ph. 206-870-7675
FREE – Ten entries will be on display from November 29 until December 10 at the Community & Event Center – 910 Ninth ST SE, Auburn. Stop by and vote on your favorite display. A winner will be announced on Monday, December 10.
Sheraton Gingerbread Village || Nov. 20th – Jan 1st
Sheraton Grand Seattle 1400 6th Ave, Seattle 98101 | Ph. 206-621-9000
Hours: 11/20-12/20 9am-9pm,   12/21-12-27 9am-7pm, 12/28-1/1 9am-5pm  Note: Dec. 24th 9am-5pm, Closed Dec. 25th
Spend a day in Seattle! Take time to browse through the elaborate gingerbread houses built by local top architecture firms as they engage in a friendly competition for the best display. This year, their theme is How the Grinch stole Christmas – Whoville.
$5 donation/ person is encouraged to benefit the Juvenile Diabetes Research Foundation
Snowflake Lane || Nov. 23rd – Dec. 24th Nightly 7pm | Ph. 425-454-8096
Bellevue Collection between sidewalks of Bellevue Square and Lincoln Square from NE 4th to NE 8th Streets
Experience the wonder of falling snow, dazzling lights, festive music, toy drummers and dancers, and see all your favorite characters! Free parking and admission.
Watson's Nursery || Monday-Saturday 9am-5pm, Sunday 10am-5pm. 12/24 9am-2pm, 12/25 CLOSED
6211 Pioneer Way East, Puyallup WA 98371 | Ph. 253-845-7359
Swing by the beautifully decorated nursery, filled with ornaments, home décor, fresh trees and plenty of lights.
Donder and Blitzen are visiting until December 24th – it's free to visit them during business hours!
Santa will be visiting Fridays December 7th and December 14th from 11am-4pm.
Join in for a holiday scavenger hunt to see what wintery surprise you'll find!
Carpinito Brothers || Daily 8am-7pm 
1148 Central Ave N, Kent WA 98032  | Ph. 253-854-5692
For the south King County residents, visit Carpinito Brothers to see Santa's 2 other reindeers and Moses the nativity camel! They are open for visits in the undercover rear greenhouse every day from 8am-9pm until December 24th. Enjoy complimentary hot cider and take family photos in at their sleigh!
Moses the Camel: 
Reindeers: 
HOLIDAY LIGHTS
You can find full listing of Christmas Light Displays here as well!
Clam Lights Presented by Ivar's Restaurants || Nov. 30th to Jan. 1st 5-9pm
Gene Coulon Memorial Beach Park 1201 Lk Washington Blvd. N, Renton WA 98056
Take a nightly stroll through the park to see a stunning visual display of trees and shrubs professionally decorated with over 200,000 lights.
Point Defiance Zoo & Aquarium – ZooLights || 5pm-9pm nightly
5400 N. Pearl St. Tacoma, WA 98407 | Ph. 253-404-3800
Open on Dec. 25, Dec. 31, Jan. 1             Closed December 24.
Fun for the whole family! See the zoo transformed into a winter wonderland with over 700,000 lights! Meet the meerkats and (maybe) feed goats too.
Tickets are $10/ person online and at Fred Meyers or $12/ person at the gate
Upgrade to $25/ person for a combo to explore the zoo and see Zoo Lights! Must arrive before 3:30pm, valid only Thursday – Mondays at front gate only.
Woodland Park Zoo – WildLights || 5:30-8:30pm nightly
5500 Phinney Ave. N., Seattle, WA 98103 | Ph. 206-548-2500
Open Nov. 23 – Jan. 5 Closed December 12, 24, 25.
Take a day trip to Seattle for more family friendly zoo fun! See over 700,000 LED lights glow throughout the zoo with indoor and outdoor displays. There's also indoor snowball fight located at the Snowmazium…
Buy tickets early online (before 12/13/18) to save $3/ person! ($9.95-$11.95/ person)
Tickets purchased 12/14-1/5 are $11.95-$14.95/ person
Fantasy Lights ||Nov. 22 – Jan. 1 5:30-9pm nightly, open on major holidays | Ph. 253-789-3330
Spanaway Park 14905 Bresemann Blvd. South Spanaway, WA 98387
Enjoy the largest holiday drive-through display in the Northwest, featuring nearly 300 elaborate displays and thousands of sparkling lights. The beautiful two-mile drive along Spanaway Lake has become a memorable lakeside tradition for the entire family.
As you drive, dial your car radio to FM 95.3 to listen to a selection of special holiday music to add to the festive atmosphere of the park.
Since this is a very popular event, please expect up to two hours to enter the park on Friday, Saturday, and Sunday evenings, with longer lines anticipated the week prior to Christmas through December 25. Enjoy Fantasy Lights Mondays through Thursdays for a more relaxed experience.
Admission: $14 per car load; may purchase discounted $11 tickets at Lakewood Community Center or Sprinkler Rec center. https://www.piercecountywa.gov/2301/Admission
Oly Lightstravaganza || Nov. 25th – Jan.1st 1515 Daily 4:45-10:30pm
10th Avenue SE Olympia, WA 98501
Free admission! Come see over 75,000 lights decorate a residential home by owners who adores Christmas lights.
Visitors are encouraged to bring non-perishable food items or monetary donations to Thurston County Food Bank
<iframe src="https://www.facebook.com/plugins/post.php?href=https%3A%2F%2Fwww.facebook.com%2FOlyLightstravaganza%2Fposts%2F1982825721763852&width=500″ width="500″ height="579″ style="border:none;overflow:hidden" scrolling="no" frameborder="0″ allowTransparency="true" allow="encrypted-media"></iframe>
South Sound Neighborhood Light Displays
This list is from 2017 but it seems majority of the places have displays consistently each year!
https://www.soundsfunmom.com/2013/11/19/south-sound-holiday-events-2/
https://www.soundsfunmom.com/2013/12/12/south-sound-neighborhood-light-displays-2/
ViewPointe at Redondo (Federal Way): December 1st – January 1st

Free of charge, daily 6pm-10pm
The neighborhood can be reached from the North by driving along Redondo Beach Drive until it becomes 1st Avenue South. Then turning left on South 300th Pl. From the South, simply take 1st Avenue South, and turn right on the same street. 
Pierce County Library System || Multiple locations across the county | Ph. 253-548-3300